Older Programs : 2011 • 2012 • 2013 • 2014 • 2015 • 2016 • 2017 • 2018 • 2019
August 11 – Bird Language: Understanding the Language of Nature – Jonathon Poppele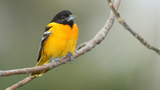 Jonathan Poppele is Director of the Minnesota Wildlife Tracking Project, www.mntracking.org. Birds talk to each other; we can learn to understand it, and it's fun. Birds are the alarm system of the forest, broadcasting the whereabouts of hawks, owls, foxes and more through their calls and postures. Learning bird language allows us to see more wildlife and feel more connected to the natural world. This presentation will give you the fundamental tools for interpreting bird language to enhance your own birding and nature experiences, plus information about local bird language programs and gatherings.
Join us for a summertime potluck lunch in the fellowship hall following the program. The Hospitality Committee will be arranging for grilled and fried chicken, hot dogs, and beverages. All are welcome! No sign-up needed. You're invited to bring a vegetarian entree, salad, side dish, fruits, or desserts to round out the meal.
---
July 14 – Reps and Phibs: Reptiles and Amphibians of Minnesota – Tamarack Nature Center
Turtles, snakes and salamanders…oh my! Enjoy an up-close visit with a few of Tamarack Nature Center's animal ambassadors. Learn about their lives in the wild, as well as how to protect their species and habitats for future generations.
---
June 2 – Flower Communion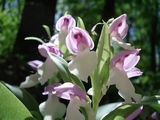 Bring a flower from your garden to add to the fellowship bouquet, reflecting the beauty of our diversity and what each of us individually brings to it. Take home a flower from the fellowship representing what the fellowship gives back to each of us. This is a program begun in Czechoslovakia that has been held annually before our summer recess for many years. This is will be a short program followed by the Pilgrim House Annual Meeting.
The Annual Meeting will be held in the our meeting room followed by a taco bar lunch in the fellowship room hosted by the Pilgrim House Board of Directors. Hear a review of last year, plans for next year, and volunteer opportunities, approve a budget, and elect a chair for 2020-2021.
---
May 26 – Memorial Day weekend – no program
---
May 19 – Data Visualization as an Ethical Act – John Zobitz
Data visualization (the use of bar graphs, pie charts, scatterplots, flowcharts, and the like) is not a new concept, but in today's data-rich world we rely on visualization to make meaningful connections in the quest for a free and responsible search for truth and meaning. How do we discern the intent and intentionality of a data visualization? During this talk I will showcase ethical visualizations spanning from the 19th century to today and beyond.
John is an Associate Professor of Mathematics at Augsburg University, where he has been for the past 12 years. He has enjoyed being a member of Pilgrim House the past three years and how welcoming everyone is to his family.
---
May 12 – Vera Ming Wong: Delving into Nature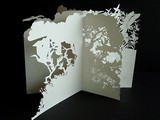 Vera Ming Wong draws life from nature. Her drawings, watercolors, and cut paper creations, featuring native plants, animals, habitats, and ecosystems, reflect her interests, background and education in biology and art. Vera's illustrations appear in numerous books and magazines, including Minnesota's Endangered Flora & Fauna; Northwoods Wildlife: A Watcher's Guide to Habitats; Native Orchids of Minnesota; North Shore: Minnesota's Superior Coast; and the Minnesota DNR's Minnesota Conservation Volunteer Magazine. In this presentation, Vera will share a diverse selection of her visual artwork to demonstrate her process, from study and sketching animals (alive or sometimes dead), plants, fungi, and their habitats, to choices of media and techniques that incorporate practical as well as aesthetic parameters.
---
May 5 – Flames of Discontent – The Iron Range Strike of 1916 – Gary Kaunonen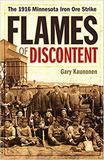 Gary Kaunonen, PhD, is an independent historian of labor and immigration and documentary filmmaker living on Minnesota's Iron Range. He is the author of four books, including his most recent, Flames of Discontent, which won the Hognander Prize of the Minnesota Book Awards, and Community in Conflict and Challenge Accepted, which both won Michigan Historical Society Book Awards. Currently, he works as an Exhibit Designer, Researcher, and Writer at the Minnesota Discovery Center in Chisholm, and as the Government Channel Programmer for Hibbing Public Access Television.
The program will be on his book Flames of Discontent, Iron Range Strike of 1916.
---
April 28 – Fortress America: How We Embraced Fear and Abandoned Democracy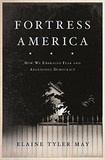 Elaine Tyler May is Chair, Department of History, Regents Professor, Departments of American Studies and History, University of Minnesota.
---
April 21 – Our Traditional Spring Celebration

Join us for our traditional celebration of Spring ... a special morning of intergenerational music and sharing. Look for another performance of the Pilgrim House Chorale, and more. If you have special music or a reading you'd like to share, please contact Mel Aanerud or Bill Rohde by April 14th. Join us for a spring brunch following the program. We'll need a few sign-ups at Pilgrim House for entrees, fruits and breads. All are invited for food, fellowship and celebration. Don't miss it. See you there!
---
April 14 – Children's Defense Fund–Minnesota – Bharti Wahi, Executive Director

The Children's Defense Fund (CDF) is a non-profit child advocacy organization that has worked relentlessly for more than 40 years to ensure a level playing field for all children. They champion policies and programs that lift children out of poverty; protect them from abuse and neglect; and ensure their access to health care, quality education and a moral and spiritual foundation. Supported by foundation and corporate grants and individual donations, CDF advocates nationwide on behalf of children to ensure children are always a priority.
Minnesota Executive Director Bharti Wahi will discuss local policy issues that affect children's well-being that are currently under discussion at the MN Legislature.
---
April 7 – Speaking Out: Why I Stand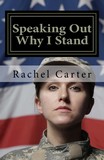 Join Rachel Carter, intern minister at the Unitarian Universalist Congregation in Eau Claire and U.S. Army veteran, as she talks about her journey and advocacy work with military sexual trauma and Post-Traumatic Stress.
Rachel Carter is the intern minister at the Unitarian Univeralist Congregation in Eau Claire, Wisconsin and a second year seminary student at Iliff School of Theology. She has been an active advocate regarding Post-Traumatic Stress, Military Sexual Trauma and invisible disabilities. She served as a broadcast journalist assigned to Armed Forces Network-Korea as well as the Wisconsin National Guard. Rachel identifies as a person with multiple disabilities, including Ehlers-Danlos Syndrome, Postural Orthostatic Tachycardia Syndrome, Dysautonomia, and Fibromyalgia. She will be presenting at this year's General Assembly in Spokane, WA on Dis-Abilities: A Discussion on Inclusion, Accessibility, and Identity.
---
March 31 – Men and the #MeToo Movement – Tom Esch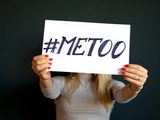 #MeToo was founded in 2006 to support sexual violence survivors. Tom will discuss how men are responding and dealing with the #MeToo movement.
The program will be followed by lunch and the Pilgrim House Auction.
---
March 24 – Sustainable Farming
Mike Miles and Barb Kass have been social justice activists and sustainable farmers for more than 30 years. He has run for Congress, been arrested for protesting nuclear installations, run a sort of collective in WI and focused on really interesting sustainable farming methods for many years. Here's a video with Mike that helps explain: https://www.youtube.com/watch?v=4sfQl6GBvY0.
---
March 17 – Dream of Wild Health – Diane Wilson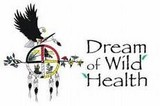 Dream of Wild Health is one of the oldest and longest operating Native American led and focused nonprofits in the Twin Cities. Focusing in the Phillips neighborhood, Dream of Wild Health is working to create and restore an Indigenous relationship with the land and to offer access to healthy foods and lifestyles. Dream of Wild Health owns its 10-acre farm in Hugo, Minnesota. At Dream of Wild Health, we grow seeds, and we grow leaders through summer programs for Native youth. https://dreamofwildhealth.org/
Diane Wilson is enrolled on the Rosebud Reservation and serves as the outgoing Executive Director for Dream of Wild Health, a non-profit farm in Hugo, MN, that reconnects Native people with indigenous foods and medicines. Wilson is the author of two award-winning books that focus on issues of assimilation, historical trauma, and cultural recovery: Spirit Car: Journey to a Dakota Past; and Beloved Child: A Dakota Way of Life. Wilson received a "50 Over 50" community leadership award in 2018, and a Bush Foundation Fellowship in 2013.
---
***CANCELLED due to weather*** March 10 – Norwegian Dance Troupe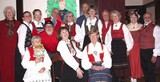 Det Norske Folkedanslaget (The Norwegian Folk dance club) enjoys sharing the folk dance and music traditions of Norway, and has been dancing and performing since 1956. The group is currently directed by Carol Sersland, whose immigrant father ran the dance groups before her. Dances include waltz's, polka's, village dances, song dances and more, and are performed in traditional bunads and peasant costumes from different parts of Norway.
---
March 3 – When Republicans Were Progressive - a book by Lori Sturdevant and former Senator David Durenberger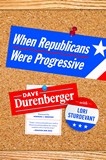 Lori Sturdevant is back at Pilgrim House with her new book co-written with former Senator David Durenberger.
---
February 24 – Ralph Reeder Food Shelf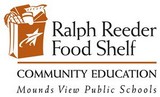 Lisa Baker is the Program Manager of the Ralph Reeder Food Shelf. Get an in depth look into the mission of the Ralph Reeder Food Shelf and the programs and services they provide to meet the growing needs of our food insecure neighbors. Discuss the changing face of hunger, the need for greater awareness, and the opportunity that each of us has to make a real difference.
---
February 17 – St. Croix & Namekagon Rivers — The Enduring Gift, by Craig Blacklock

Journey down these incredible rivers through videos with original music by Stillwater singer/songwriter, Peter Mayer. This book, with a foreword by Vice President, Walter F. Mondale, celebrates the 50th anniversary of the signing of the Wild and Scenic Rivers Act, co-sponsored by then-senator Mondale. Craig Blacklock is one of the country's most distinguished nature photographer, widely published with 18 books, and the recipient of numerous awards, including the 2018 George Morrison Award. Craig has been sharing this program with standing-room-only crowds throughout the watershed. He will have books available for purchase at the program. More information at https://stcroixphotography.com/.
---
February 10 – Jeannette Rankin, first U. S. Woman member of Congress presented -- by J Emily Peabody.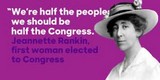 Jeannette Pickering Rankin was an American politician and women's rights advocate, and the first woman to hold federal office in the United States. She was elected to the U.S. House of Representatives by the state of Montana in 1916, and again in 1940. She remains the only woman elected to Congress from Montana. She was elected before the women's right to vote amendment and challenged injustice at every turn of her 93 years.
---
February 3 – Love-Letters to the World: Writing Effective Letters-to-the-Editor – Lisa Wersal

It's been six years since Lisa's previous PH program on writing letters to the editor, and she's back with updates to encourage our participation in the conversations of the opinion pages. This program will take a fresh look, and emphasize different aspects of letter-writing than last time. Come get recharged and contribute your voice to help shape social discourse!
---
January 27 – All Together Now: What Group Sound-Making Can Teach Us About Working Well Together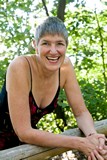 In every culture on the planet, people make sound together as a way to work cohesively, affirm connection, build courage, and cultivate joy. In a dominant culture that over-emphasizes the individual, many of us never experience the power of belonging and sense of flow that comes from joining with others. See the TED talk https://www.youtube.com/watch?v=Ze763kgrWGg&authuser=0.
Barbara McAfee is a voice coach, singer/songwriter, keynoter, and author who merges lessons from 12 years in organization development with the transformative power of sound.
---
January 20 – Raising Healthy, Compassionate, Loving Kids in a High Tech, Impersonal World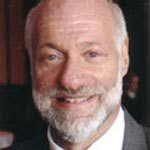 We live in a fast-paced, materialistic, narcissistic culture. To grow up to be whole, compassionate, empathetic adults, children need attention, guidance, support, interpersonal and communication skills, self-esteem, and awareness of the needs, feelings and backgrounds of others. Mike will discuss the effects of the current Empire consciousness of the American culture on children, and how to help children move to the Oneness consciousness of respect, acceptance, responsibility, kindness, and maturity.
Dr. Michael Obsatz is Professor Emeritus at Macalester College in St. Paul. Mike taught sociology and education courses there for 40 years. His book, "Raising Nonviolent Children in a Violent World," won the Minnesota Book Award and the Catholic Press Association Award in 1999. His documentary film about mentoring boys called "Journeyman" won two film festival awards and has been viewed by 3 million people on PBS and elsewhere.
---
January 13 – States that might have been
Presented by Mina Adsit and volunteers. The planned program for this date, Unions, was cancelled due to illness.
---
January 6 – Paul Wellstone: A Remembrance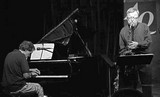 Through music and readings, pianist/composer Larry McDonough and saxophonist/writer Richard Terrill recount the legacy of the Minnesota senator and champion of social justice. Saxophonist and writer Richard Terrill is the author of two collections of poetry, and two memoirs. He is Professor Emeritus at Minnesota State-Mankato. Larry McDonough is a St. Paul jazz pianist, singer and composer. His new CD with the Larry McDonough Quartet is Alice in Stonehenge and Other Accoustelectric Adventures. For fifteen years now Richard and Larry have been performing at UU congregations throughout Minnesota and western Wisconsin.
---