Older Programs : 2011 • 2012 • 2013 • 2014 • 2015 • 2016 • 2017 • 2018 • 2019
December 27 – Our Annual Day of Remembrance

Mel Aanerud or David Conradi-Jones will take requests to have the bell rung – to rejoice some event or action – to mourn some loss – to pray for a better tomorrow – to invoke a blessing on anyone – to dispel a demon that troubles you – to look ahead at things to be done – to project the best for yourself, this community, the world – to express your joys and concerns – Contact Mel or David to be included.

---
December 20 – Traditional Holiday Celebration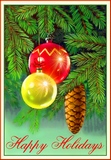 Please join us for our always-special intergenerational PH holiday program, complete with group caroling, favorite holiday readings, seasonal music, a performance by the PH Chorale, a special guest (possibly from the far north), favorite foods, and more. And don't forget to bring that favorite holiday food for our traditional potluck finger foods feast after the program. See you there!

---
December 13 – Harriet Beecher Stowe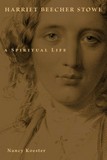 Author Dr. Nancy Koester is a Minnesota author and a professor who specializes in the history of religion in America. In Harriet Beecher Stowe: A Spiritual Life, she explores this middle aged mother who wrote Uncle Tom's Cabin. That anti-slavery novel made Stowe famous overnight. She toured Europe as a celebrity and became the best-selling author of the century. But she also suffered personal tragedy and loss: one child died of cholera, one drowning and one at Gettysburg. Through it all, she pursued her spiritual quest from stern New England Calvinism to a broader, more open form of Christianity.

---
December 6 – Minnesota Innocence Project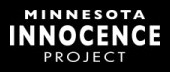 The Minnesota Innocence Project works to free people who are in prison for crimes they did not commit, and works towards systemic change to prevent unjust convictions.
The speaker will be Heather Ring, Executive Director.

---
November 29 – How the "War To End All Wars" Came Out As "The Peace To End All Peace."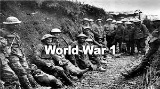 Professor Munholland was here last year to explain how World War I began and how it relates to today. He returns to explain why the peace did not end all wars and how those mistakes shaped the world today.

---
November 22 – Our Traditional Pilgrim House Thanksgiving Celebration

Our PH Thanksgiving program is a not-to-be-missed time of celebration and community, bringing together Pilgrim House members and friends with special music, a performance by the Pilgrim House Chorale, seasonal readings and poetry... and more. If you or younger members of your family have a musical selection you'd like to share, please contact Bill Rohde by Sunday 11/15. Similarly, if you have a reading you'd like to share, please contact Mel Aanerud. And don't forget to bring a dish to pass for our traditional pot luck feast immediately after the program. See you there!

---
November 15 – The Monarch Butterfly and What Anyone Can Do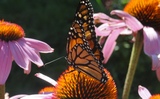 Kathy Johnson is a Master Gardener and Monarch Butterfly enthusiast. She hatches them, tags them and urges proper growth in people's yards and gardens to save them. The Monarch is endangered and we can help.

---
November 8 – OutFront Minnesota

OutFront Minnesota's mission is to create a state where lesbian, gay, bisexual, transgender, and queer people are free to be who they are, love who they love, and live without fear of violence, harassment or discrimination. They envision a state where LGBTQ individuals have equal opportunities, protection and rights. They are working toward the day when all Minnesotans have the freedom, power and confidence to make the best choices for their own lives. The speaker is Ashley Harp.

---
November 1 – Haints, Saints, and Souls: A Ritual to Mark the Turning of the Year
What wisdom and energy can we take in to the darker months of the year? How can our ancestors show us the way? Join Rev. Kelli Clement in an exploration of how ancient themes illuminate contemporary life.
Rev. Kelli Clement is the Social Justice Minister at First Unitarian Society of Minneapolis and the Training and Curriculum Consultant for the national office of the Religious Coalition for Reproductive Choice. She lives in South Minneapolis with her husband, daughter, and poodle Memphis.

---
October 25 – History of Gay and Lesbian Ministry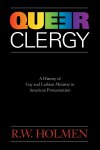 Obie Holmen – A civil trial attorney, Holmen has written a new book on the history of Gay and Lesbian ministry in American Protestantism and how various denominations have dealt with the issue of ordaining gay clergy.

---
October 18 – Excerpts and Essays from Local Writer John Landretti
John will do a reading of his own work. He is a published writer; most of his work has appeared in a magazine called Orion. Genre is the literary essay, though he do writes poetry as well. His writing explores our relationship with "place" and what we mean by "spirituality."

---
October 11 – Iraqi Voices

Iraqi Voices is an ongoing collaborative mentorship program that gives Iraqis in Minnesota support and training to transform their stories into high-quality documentary video shorts. The films are written and directed by Iraqi-American participants and are photographed and edited by Nathan Fisher. Produced by the Iraqi and American Reconciliation Project and Northern Monday Films, this activity is made possible by the voters of Minnesota through a grant from the Minnesota State Arts Board, thanks to a legislative appropriation from the arts and cultural heritage fund.
We will show 2 or 3 short films from the Iraqi Voices project. Nathan Fisher and one of the Iraqi-American participants will be present to answer questions.

---
October 4 – Harold Stassen
Steve Werle has written a new book "Stassen Again" the life of Minnesota boy governor, war hero, one of the writers of the U.N. charter and a person who ran for president a number of times published by the Minnesota Historical Society Press.

---
September 27 – Alzheimer's Poetry Project

Zoë Bird, poet and director of the Alzheimer's Poetry Project Minnesota, works with communities of all ages and cognitive stripes to create collaborative poetry. She will facilitate an exploration of today's topic through joyful, high-energy group discussion and poem creation and performance.

---
September 20 – Our Movement and The Movement: Unitarian Universalism's Relationship with Movements for Social Justice

Reverend Ashley Horan, M.Div., UU minister, Executive Director of MUUSJA (Minnesota Unitarian Universalist Social Justice Alliance), Many Unitarian Universalists say they come to our congregations because of our progressive stance and participation in social justice causes. Where does that impulse come from in our tradition? What have we done well, and where have we fallen short of our ideals? And, with such small numbers, can Unitarian Universalists ever hope to have an impact on "bending the moral arc of the universe toward justice?"

---
September 13 – Water Communion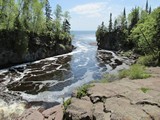 Our annual "welcome back" celebration: connection and community, revitalized through song, readings, and sharing. For the Water Communion, please bring a small amount of water from a favorite source. What meaning does this water hold for you?

---
August 9 – Twin City Chinese Dance Company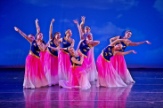 The TCCDC was established in 2002, as a non-profit performing arts and educational organization founded with the goal of promoting the understanding and appreciation of Chinese culture. They will provide a dance program for us followed by a brief workshop.

---
July 19 – Helping Paws – The Dogs in the Blue Coat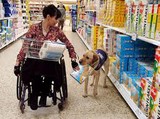 A representative from Helping Paws, a service dog provider, will come to explain their program for furthering the independence of individuals with physical disabilities. She will have a service dog with her to demonstrate the amazing things that trained dogs can do.

---
June 21 – Science in our Daily Lives – A Fun Interactive Presentation by Louis Asher

One can find the effects of science in every aspect of our lives. This fun interactive presentation will show how science influences us by viewing common items in new and creative ways. This will include a soda bottle, postage stamps, reflective traffic signage material and a number of handy household products (including Post-It Brand Notes, sponges, and adhesive tapes). Louis Asher, the speaker, will share info from his 39 years as a 3M Researcher and Statistician in a humorous and educational approach well suited for all ages.
Louis Asher was a Researcher and Statistician during his 39 year 3M Co. career. He created and presented countless classes on statistical, mathematical and procedural subjects that focused on the scientific approach. He was known as a very practical, motivating and extremely entertaining/fun instructor. After retiring Louis has volunteered in organizations that deal with habitat conservation, climate change and renewable energy.

---
May 31 – Flower Communion, Lunch, and Annual Meeting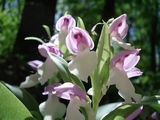 Bring a flower from your garden to be joined with flowers from others showing the beauty of our diversity. Hear the origins of this service from 1923 Czechoslovakia that is held annually just before the summer recess of the church. The Religious Education students will have a presentation. Stay for a taco bar lunch and the Pilgrim House annual meeting. Please come and hear what is planned for next year, celebrate this year's volunteers and approve the new budget. This is a lay led congregation and this is the time to become informed and participate in decisions. See the May newsletter for the meeting agenda. Members may bring a dessert or side dish for the lunch.

---
May 17 – Sex Trafficking in Minnesota – Teresa Forliti, of Breaking Free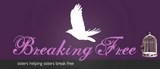 Terry Forliti will do a Power Point presentation and a Short Video titled "Sarah's Story." She will cover how women/girls get into prostitution and what prostitution looks like in Minnesota. She will also cover what Breaking Free does to combat sex trafficking and how they work on ending the "demand". The entire world is looking at a model called "The Nordic Model". For all intents and purposes, what that does is to make the selling of sex legal and the purchasing of sex illegal. It puts the onus on the "tricks/johns" and "pimps". The Nordic countries in Europe have adapted these laws and principles for many years and they are now realizing that a second generation is being raised that already has the mindset that buying women/girls is not OK. It has been very effective. Both Canada and Ireland are in the process of implementing these laws. We would love to see it happen in America.
Terry Forliti, Systems Analyst & Volunteer Manager. In addition to being a survivor of many forms of sexual, physical and emotional abuse, Terry focused on empowerment of the marginalized while obtaining her degree in Organizational Leadership from Bethel University in 2006. Terry served on the Board of Directors of Breaking Free, which assists women in leaving the sex trade, and was eventually hired as staff.

---
May 10 – Parenting and Grace (Mothers Day)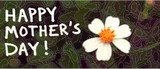 The great theologian Paul Tillich once described grace as that thing which breaks into our lives and surprises us into wholeness. We are struck alive like a bell awakened with sound and purpose, and we ring with a new pattern. Today we explore the intersection of Parenting and Grace. What might it mean to parent and nurture our relationships with our children and parents with grace? How might we welcome grace into these joyful, challenging and sometimes difficult relationships. Could grace also make space for us to investigate stories that might otherwise get lost in the Hallmark holiday of Mother's Day? Andrea Johnson is pursuing her Master of Divinity degree at United Theological Seminary in New Brighton, MN. She is a member of First Universalist Church in Minneapolis where she is active on the Pastoral Care Team, facilitating small groups and becoming a Racial Justice trainer. She lives in Minneapolis.

---
May 3 – Last Year's Elections – How are they going for us?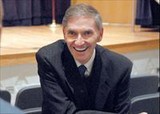 David Schultz teaches election law at Hamline University. He is an author, a Fulbright Scholar, who has taught extensively in Europe and is a national award winner for public affairs teaching. Many of us know him from Public Television's Almanac program. He returns to Pilgrim House to discuss the election in 2014 and a new configuration of government both at the state and national level. David will use his experience and insight to let us know what it all means for each of us individually and as a group.

---
April 26 – Music of the Civil War and Mid 19th Century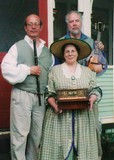 Both Bill Rohde and Mel Aanerud saw a performance of the New Pearl Buttons Band at the Minnesota Historical Society. Individually, they concluded that we should get this group to perform at Pilgrim House. New Pearl Buttons Band is a three piece group that plays Civil War and mid-19th Century American music and are the house band at the LeDuc Historic Estate in Hastings.

---
April 19 – Exploding the Myths Around Gun Violence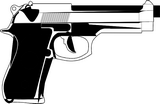 Protect Minnesota has worked to End Gun Violence and has been the organization at the forefront of legislative efforts against gun violence, such as the defeat of the Stand Your Ground/Shoot First bill in Minnesota and the passage of a bill in 2014 to keep guns out of the hands of domestic abusers. Since 2010, Protect Minnesota has organized youth violence prevention programs and worked to change the narrative around gun violence.
Presented by Mary Lewis Grow.

---
April 12 – Immigration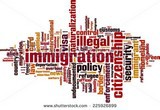 Immigration is a topic that the Unitarian Universalist Association has asked us to explore. We began discussion of immigration policy with Alberto Monserrate who is Co-Founder and President of the Minnesota Latino Communications Network in January. On April 12th we will have another perspective from Bill Blazar of the Minnesota Chamber of Commerce, who contends that immigration is a positive when we look at the financial and business considerations.

---
April 5 – Spring Celebration with guest minister Laura Thompson

Spring Cleaning, Bunnies and Resurrection: An exploration of the themes of spring rituals and holy days. What meaning do they bring to our lives?
Laura Thompson is a UU candidate for ministry. She is currently a chaplain resident at United Hospital and recently completed her M.Div at United Theological Seminary. Laura has previously spoken at First Unitarian Society, Unitarian Church of Underwood, Dakota UU Church, UU Church of Fargo Moorhead and UU Church of Minnetonka. She makes her home in St. Paul with her wife, Emily.
Following the program will be Soup Sunday with a potluck brunch of finger foods.

---
March 29 – Meditation and Mindfulness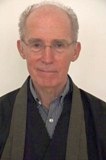 Meditation and Mindfulness: These terms and these practices are showing up all around us today. What are they really about and what is their relevance for the spiritual life of a modern Unitarian Universalist?
We'll consider the roots of these practices in the Zen Buddhist tradition. We'll take a careful look at that phenomenon so elusive in our culture: silence. What of the deeper silence beyond the absence of noise, the silence of a still mind? We'll consider meditation practice in the context of the Three Trainings common to many schools of Buddhism: meditation, insight into the deeply interdependent nature of reality, and morality, our responsibility for ethical behavior. And we'll turn to outer and inner silence in some meditation practice.
Kenneth Ford is a lay teacher at Clouds in Water Zen Center in St. Paul who has recently received transmission in the lineage of his original teacher, Dainin Katagiri, the founding abbot of Soto Zen practice in Minnesota. In addition to his teaching roles, Ken currently leads a meditation group at Unity Church-Unitarian in St. Paul.

---
March 22 – Jazz and the Spirit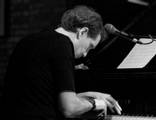 In a "mostly music" service, saxophonist/writer Richard Terrill and pianist Larry McDonough will talk about the spiritual dimension of music and of jazz improvisation. They will perform a selection of familiar tunes and original compositions, including some not usually heard in the jazz idiom, such as "Simple Gifts," "God Bless America," and "We Shall Overcome."

---
March 15 – Advocating for Minnesota's Housing Continuum
Some 14,000 Minnesotans are homeless on any given night and 13,000 school children lack stable housing. The expansion of housing options and economic opportunity is the most humane and cost-effective approach to addressing homelessness. This will promote better health, education, and economic outcomes. This presentation will focus on what makes a housing continuum and why it's important to invest in it.
The speaker, Dan Kitzberger, Policy Director, of Minnesota Coalition for the Homeless, has experience as a researcher, organizer, and advocate in a variety of nonprofit organizations including the Minnesota Council of Nonprofits, Association for Nonsmokers, and Neighborhood Housing Services.

---
March 8 – World War I, 100th Anniversary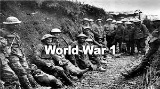 Kim Munholland, Professor Emeritus University of Minnesota. The 100th anniversary of the war leads us to ask what led to the war and if we have any parallels today.

---
March 1 – Invisible Children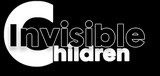 Presented by Mike Tikkanen and Tiffini Flynn Forslund. Mike has been a volunteer county guardian ad-Litem since 1996. He is also a CASAMN board member & founder of KARA, Kids At Risk Action with a mission to speak for the rights and awareness of abused and neglected children. KARA's current project is a television documentary/expose with TPT. By generating conversation and exposing facts that many are afraid or unable to speak about, Mike brings attention to the critical issues facing abused & neglected children. Mike identifies the problems children, schools, and neighborhoods face daily because of poor public policy and the dysfunction created by lack of awareness within our community. The KARA website is http://www.invisiblechildren.org.
Following the program is Soup Sunday and the Annual PH Auction.

---
February 22 – Teddy Roosevelt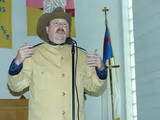 Adam Lindquist is Teddy Roosevelt and presents a program in Roosevelt's own words. Teddy Roosevelt was the nation's youngest president and one of the faces on Mount Rushmore. Environmentalist, but also an advocate for empire.

---
February 15 – Inner Technology
Presented by Cindi Claypatch.
Understanding the inside out nature of experience via the gifts of Divine Mind, Consciousness and Thought helps us to connect to and identify with our spiritual essence. When connected to our formless essence, our core health takes shape as wisdom, intuition, good judgement, love, common sense resilience..... we live life with less effort and become more grounded. From this place we can radiate our energy, feel inspired and be grounded change agents in our worlds.

---
February 8 – Transportation in the Twin Cities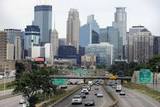 Forecast of what is planned, what is hoped for and how individuals can help to make it happen. Presented by Mark Filipi, Manager of Technical Support for the Metropolitan Council.

---
February 1 – Minnesota and the War of 1812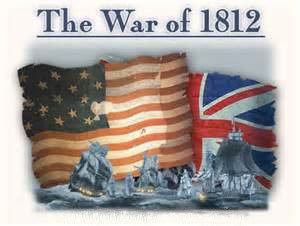 This program is presented by Pilgrim House member Paul Gardner who is the local president of the Society of the War of 1812. Although no battles were fought in Minnesota, the treaties that ended the war finalized and demilitarized the border with Canada, resulting in two centuries of peace and prosperity with our neighbor. It is the 200th anniversary of the war. For more information go to http://www.minnesota1812.org.

---
January 25 – Joint Religious Legislative Coalition
Presented by Brian A. Rusche – executive director, Joint Religious Legislative Coalition interfaith advocacy for social justice speaking on JRLC and our 2015 Legislative Agenda.
January 18 – Immigration Policy and how it is viewed and effects people in Minnesota
Presented by Alberto Monserrate who is Co-Founder and President of the Minnesota Latino Communications Network. Alberto will talk about current immigration reform policy, recent policy history and an update on where things are at today. He will discuss the impact of the recent Presidential executive order that extended deferred action on immigration policy, and what can be done to pressure congress to pass comprehensive immigration reform. He will also discuss local immigration policy and the upcoming fight to pass drivers licences regardless of immigration status in the Minnesota house this coming session.
January 11 – Creation Care is About the Seventh Generation
John Muir said, "Everybody needs beauty as well as bread…where nature may heal and give strength… What does that mean in a time where the earth itself is stressed and under siege? Dr. Luther Dale will talk about how his journey of love for the beauty of creation has lead to work on behalf of the earth. He will speak of the need for a radical sense of urgency on behalf of those yet unborn.
January 4 – The City in Flames: A Child's Recollection of World War II in Wurzburg, Germany
From the moment Germany ignites World War II, life changes radically for young Elisabeth, her family and other residents of Würzburg. When a fire-bombing near the war's end destroys most of the city, earlier hardships turn into a desperate struggle for survival as the family takes shelter in a cabin outside of town. Through it all, Elisabeth finds moments of humor and compassion. From a bugled midnight attempt to milk a neighbor's goat, a Russian POW risking his life to save her family to communion dresses sewn from the only material on hand—a dead soldier's parachute—to the baker who rewards Elisabeth's mother's confession about stealing a loaf of his bread by giving her another. Together, the stories captured in this memoir provide a gripping picture of everyday life in a world gone up in flames.
The presenter, Elisabeth von Berrinberg, was born in Wurzburg, Germany, and migrated to the United States in 1955 after marrying an American soldier. In addition to raising her daughter, Lorraine, she had a long career as a darkroom technician both in Germany and the United States. She is also the author of The Cozy Connection, a cozy mystery series featuring The Adventures of Countess von Schleppmeister, The Jewel Heist, The Cruise, The Missing Madonna, A Culinary Experience, Mystery at the Pearly Gates, and The Doppelgänger. She is presently working on a series of children's books.
Older Programs : 2011 • 2012 • 2013 • 2014 • 2015 • 2016 • 2017 • 2018 • 2019