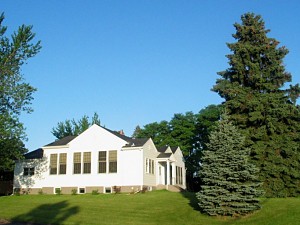 Pilgrim House
Meeting in a building
that was once a school
We ask all alike to think —
not all to think alike.
---
Ragamala Dance Troup
Bharatanatyam Historical Dances of India
On July 15, we were
honored by the performance
of students from Ragamala Dance

1212 W. Highway 96 Arden Hills, MN 55112

We are a Welcoming Congregation
Next Program: August 12 – Gibbs Farm Museum
Pictures from the July 15 Program are on News and Events
Resolutions Opposing 2 State Constitutional Amendments were Approved at Our Annual Meeting June 3. See the News and Events page for details.
How to find us
Visitors are always welcome at Pilgrim House.
Please see our Information for Visitors.
Location:
1212 W. Highway 96
Arden Hills, MN 55112
We are on the south side of Highway 96, between Hamline and Lexington, north of Interstate 694 and one mile east of Interstate 35W.
Detailed Directions & Map: Directions
Telephone: (651) 631–2582
Internet contact: Fred Green pilgrimhouse@pilgrimhouseuua.org