Game Night is every 3rd Saturday of the month, 7 PM at Pilgrim House.
Family friendly, attendees bring their favorite card and board games. Pool and Ping Pong are in the basement, popcorn and tea/coffee for snacks. Some bring crafts to work on, invite friends, or just come to talk. Optional RSVP to curtcorum AT gmail.com
Game Night is also a great opportunity to play "The Royal Game of Ur!" What is "The Royal Game of Ur?" One way to find out is to come to Game Night and try it!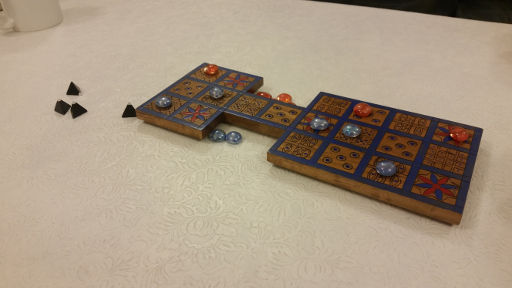 Also you can watch: